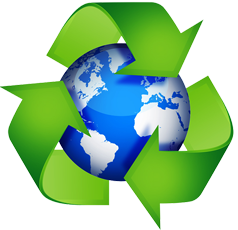 The Roe Group & North West Steel Limited
The protection of the environment and provision of a safe, clean, efficient, healthy and secure workplace for our employees, contractors and visitors are of utmost importance to The Roe Group. We are totally committed to continual improvement in our environmental, health & safety performance in order to minimize the risk of injury, occupational illness and environmental incidents.The Roe Group are committed to the reduction of waste, prevention of pollution and conservation of natural resources.
Carbon Footprint & Energy Efficiency
The Roe Group is committed to reducing carbon emissions year on year through changes to our travel policy, vehicle sharing and utilisation of public services. Creating greater energy efficiency throughout all of our projects and day-to-day business performance through energy minimisation and recycling schemes.
Waste
The Roe Group aims to identify solutions to minimise waste at all of our depots. Our site waste is recycled reducing our impact on the environment.
Responsible Sourcing
At The Roe Group our commitment is that the materials we buy are obtained from sustainable sources and understand the sustainability challenges we all face and share our environmental values.
Good Neighbours
By continuously improving standards across all of all our depots, The Roe Group endeavors to be "good neighbours" in the communities we work.